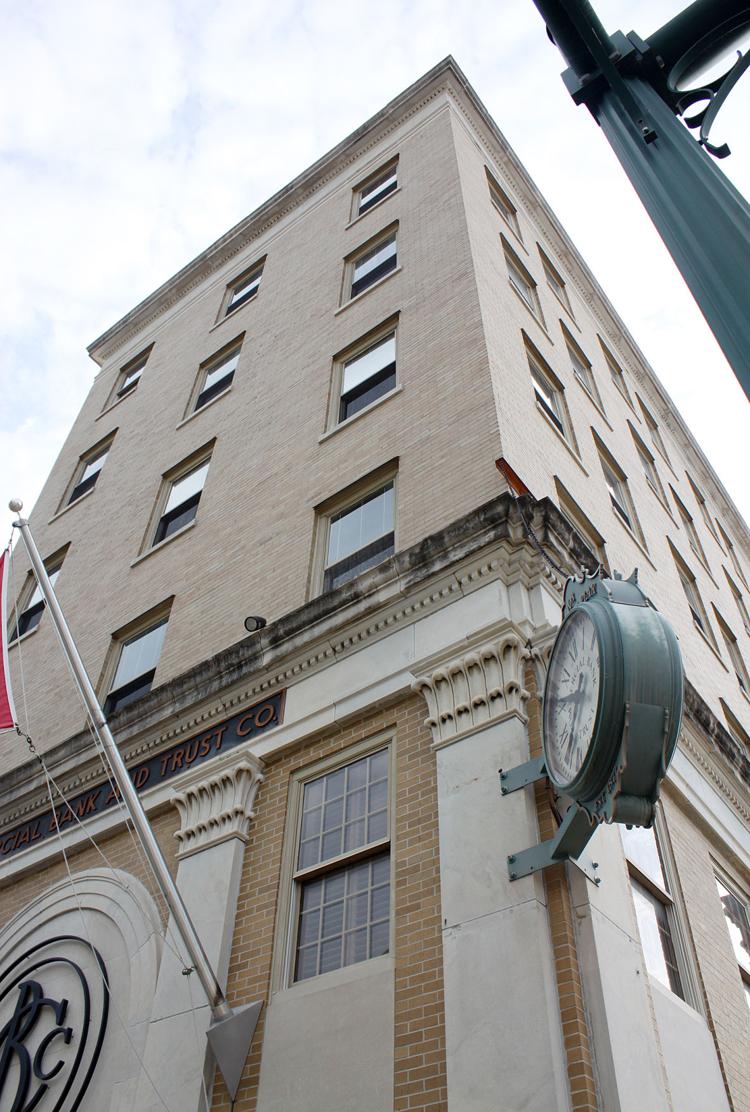 While there are three banks with locations in downtown Paris today, the oldest has been on the court square since the late 1800s.
The charter for Commercial Bank was signed on April 21, 1877 with its earlier locations on the north side of the court square.
Then, in 1899, bank directors approved the purchase of two lots on the west side of the square and began consideration of two buildings there.
This was after the entire west side of the square burned and was rebuilt shortly thereafter. Commercial Bank's name is today above one of those buildings but it was never located there.
In 1922, Commercial Bank purchased the Bank of Henry and the charter was amended to give the bank trust powers so the name was changed to Commercial Bank and Trust.
Local historians say the Bank of Henry was not located in the town of Henry, but on Poplar Street in Paris.
Construction of what many call Paris' skyscraper began in May of 1926, not for Commercial Bank but for a competitor, according to one of the late Bryant Williams' "Post-mortem" articles.
First National Bank had been located on the west side of the court square.
On the four floors above the banking operation, there were 45 offices eventually occupied by several different businesses, lawyers, insurance agents, etc.
Then came the Wall Street stock market crash of 1929 and on Nov. 20, 1930 — less than four years after its formal opening — First National Bank's doors failed to open after the bank had been placed in the hands of the State Banking Department. Later the building was sold to a group of local businessmen who conveyed it to an investment company which ultimately sold it to Commercial Bank and Trust, one of four banks in Henry County which survived the Great Depression.
Others were First Trust and Savings Bank, Cottage Grove Bank and Trust Co., and Farmers Bank and Trust in Puryear.
Commercial Bank now has 11 branches in Paris, Memphis, Union City and Jackson.
FIRST TRUST IN TOWN FOR DECADES
First Trust was located at the corner of North Market and Washington streets, now the location of Jack Jones Flowers and Gifts.
Established in 1923, it went through several ownership changes before it was bought by FirstBank.
In 1969, First Trust built a new building at the corner of Poplar and Wood streets, diagonally across from Commercial Bank's five-story building. It is now one of two Paris locations of FirstBank, the other being on Mineral Wells Avenue.
FirstBank acquired both locations from Union Planters.
Another bank in downtown Paris is Security Bank and Trust, which began in 1905 as Cottage Grove Bank.
It now has six locations in Paris and Henry County.
After purchasing Reelfoot Bank in 2017, Security has expanded its footprint to include Union City, Martin, and Hornbeak, as well as Fulton, Ky.
When it bought Cottage Grove Bank in 1977, assets were less than $2 million. Security Bank and Trust now has assets totaling nearly $400 million, nine locations and more than 80 employees.
The Regions Bank location on East Wood Street was first Liberty Federal Savings and Loan. Prior to that it was Paris Federal Savings and Loan with its location at the corner of Poplar and Wood streets, which had been the Paris Board of Public Utilities location.
There are two other banks in Paris, just not downtown.
They are Foundation Bank (McKenzie Banking Co.) at the corner of East Wood Street and Volunteer Drive.
Carroll Bank and Trust built a new building a couple of years ago at the former Dairy Queen location, corner of Tyson and Mineral Wells avenues.