Butler and Harber Shoes has been helping find the right size shoes for people in the community and the surrounding area for 80 years. The store has been a family-owned business for four generations and has remained a staple in the community, known for quality work boots and shoes.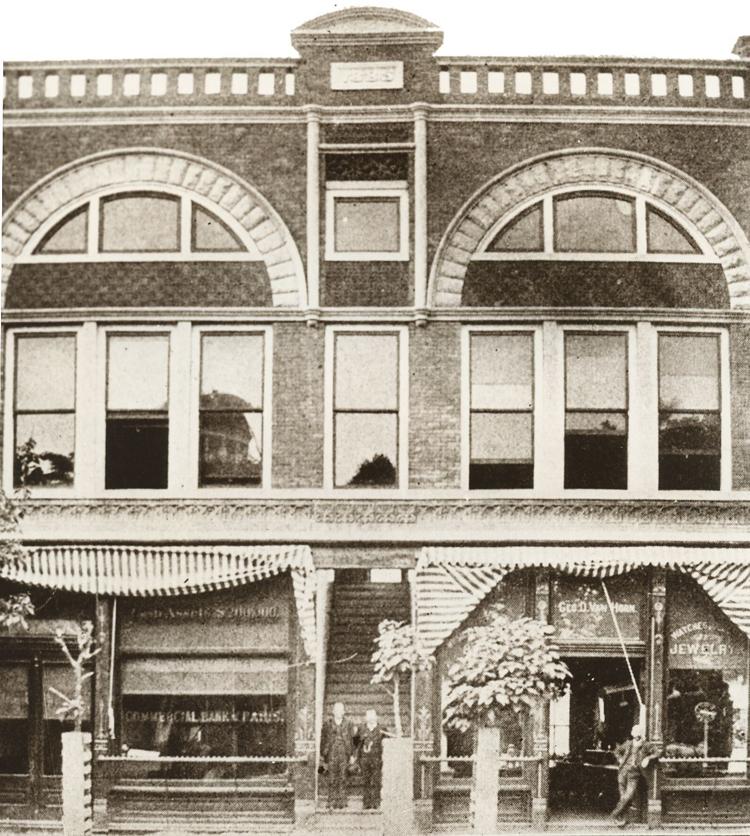 T.R. Butler opened Butler's Electric Shoe Hospital back on Aug. 10, 1938, on the west side of the court square in downtown Paris. Today, Butler's Electric Shoe Hospital has transitioned into what is known as Butler and Harber Shoes, but the business is still in the family with his great-granddaughter, DJ Hrachovina, running the store.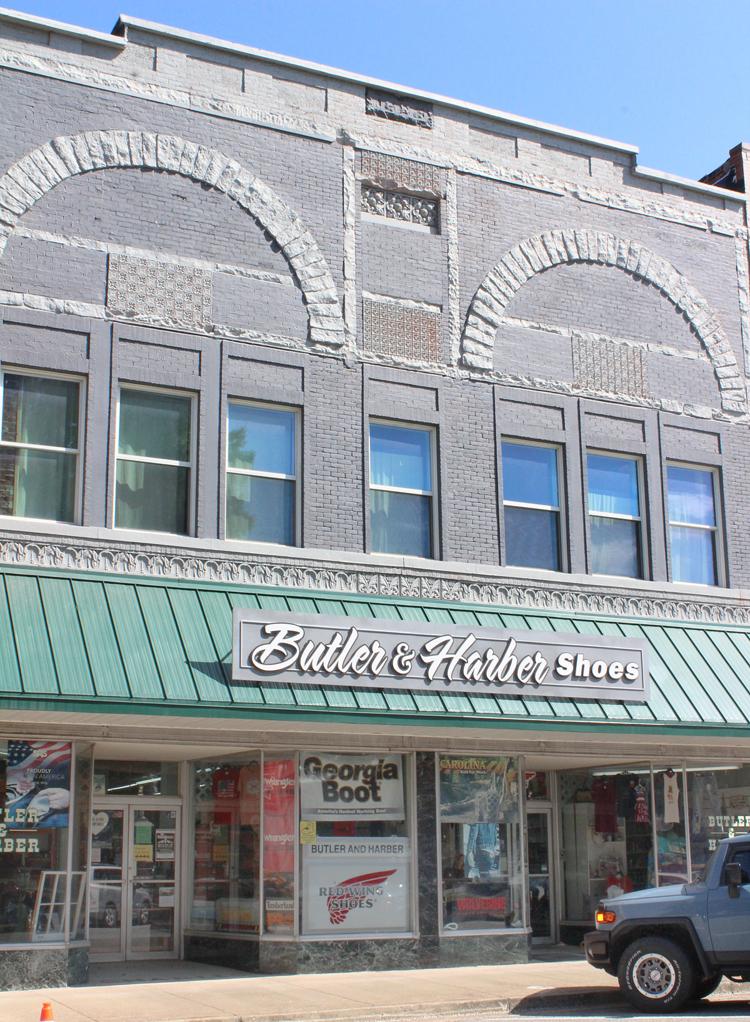 The store began after Butler met his wife when they worked in a shoe factory, where they both learned how to make shoes. 
"He had worked in a factory and he decided to go out on his own and start fixing shoes," said Hrachovina. "Back when my great-grandfather opened Butler's Electric Shoe Hospital, the store only did shoe repair. They didn't begin selling shoes until much later."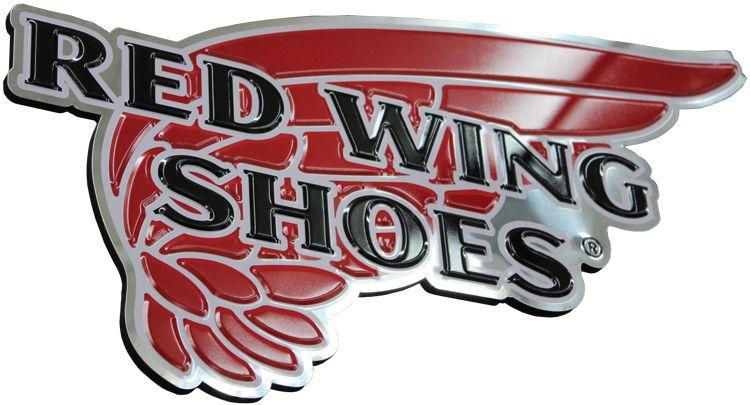 In the early years of Butler's Electric Shoe Hospital, there were two locations in Paris. One was at the former Wallin Hardware store building and the other location was in the middle of the block. Butler's Electric Shoe Hospital moved to Dyersburg in 1940, but the store moved back to Paris in 1948 into the former Wiseheart Café, located on the corner of West Washington and North Brewer streets. On Nov. 29, 1945, Bill Harber Sr. married T.R. Butler's daughter, Hazel. By 1958, Harber had become a partner with Butler and the store became known as Butler and Harber.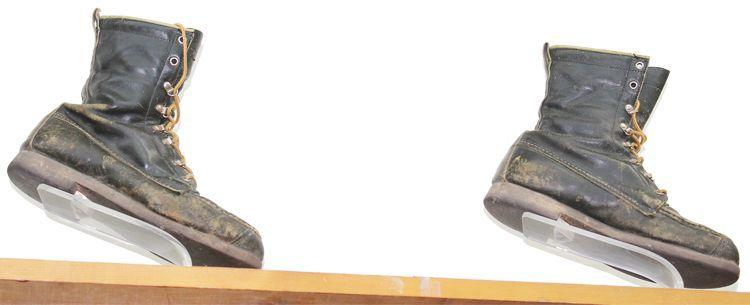 "My grandfather came into the picture when he married my grandma and he was the one who talked him (T.R. Butler) into having boots for sale," said Hrachovina. "The store started slowly adding stuff for the public instead of just fixing the shoes. They eventually added the work Levi's, because that's what people originally bought them for was for work."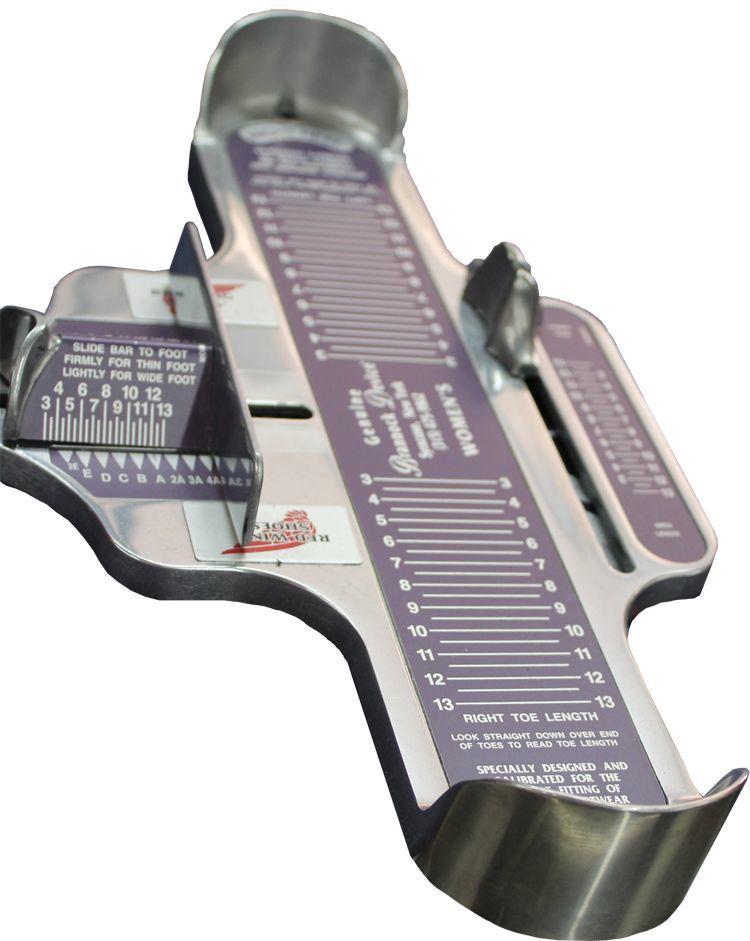 The Butlers served as co-owners of the store along with Hazel Butler Harber and Bill Harber Sr. until the late 1960s when the Butlers retired. Hazel and Harber owned Butler and Harber until they retired in 1993. During that time, Hazel had opened up The Shoe Harber that focused on selling women's clothing. Around 1994, Butler and Harber moved to the current location at 106 W. Washington St. and the store combined with The Shoe Harber. 
During that time their sons, Bill Jr. and David Harber, had been working in the store for several years and Harber Sr. had retired in 1988. Bill Jr. and David Harber then took over the store from their parents and they ran the store together from 1993-2001. In 2001, David bought Bill Jr.'s partnership in the store.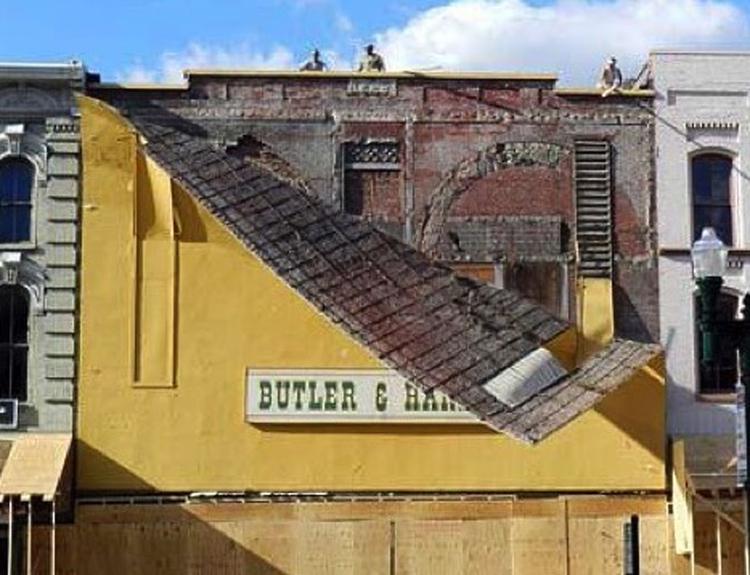 T.R. Butler's idea of the shoe repair side of Butler and Harber continued until the mid-2000s, when it was phased out to focus on the sale of boots. David Harber ran the store until his death Dec. 21, 2010. 
In 2011, David's daughter, DJ Hrachovina, and his widow, Joann Dotson Harber, took ownership of the store, and Hrachovina's mother, Jeane Solowey Veazey, ran the women's section of the store. But since the death of Joann Harber in March this year, Hrachovina — as the sole owner — has been trying to restructure the business back to the basics of how the business was formed, which focuses on work boots and workwear.
"We are trying to clear out most women's and children's things so that we can expand our boots selection and expand the store to include Wrangler and Wolverine workwear clothing," said Hrachovina.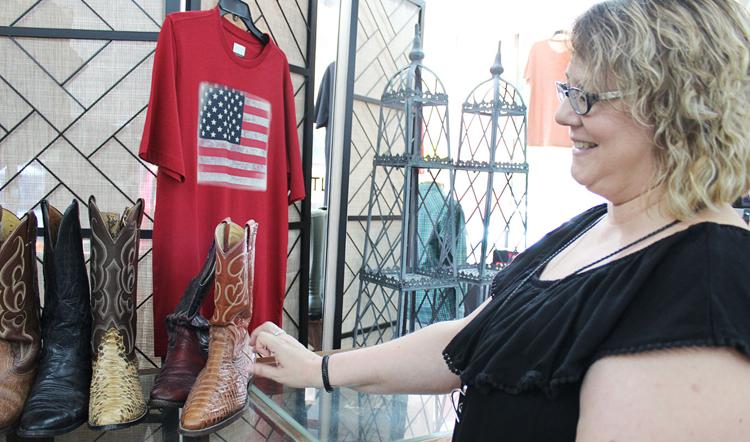 The store offers customers the choice between several quality brands that include Red Wing, Wolverine, Carolina, Timberland, San Antonio Shoemaker's (SAS) shoes, Crocs and many more. The store not only offers shoes and clothing, but it also has a wide variety of socks, boot polish, laces and different types of shoe inserts, like memory foam. 
"One thing that really helps is that you can't order Red Wing boots online, so we're the only place around the area that specifically offers Red Wing unless they want to drive to Nashville or Jackson. So that is definitely a plus for the store," Hrachovina said.
If you need something for your feet, then Butler and Harber Shoes is bound to have it and if they don't have the shoe you want in your size they can special order it, but it may take a few extra days to get here. 
Hrachovina said customers are often willing to spend more money for a quality-made product that is going to last them years rather than just a couple of months. And if customers need a little help paying for shoes, Butler and Harber Shoes does offer a layaway option. 
Hrachovina said the biggest sellers at the store are men's safety shoes, since more companies nowadays are requiring safety shoes on the job.
"We have people come in here all the time and they say that they know they can come here and get what they need, because it's what their fathers did and grandfathers did and that customer loyalty has continued to grow throughout the years," said Hrachovina. 
Several things have contributed to Butler and Harber Shoes' longevity. Most of the success comes from customer loyalty to the store that has been providing quality shoes and products for more than 80 years, but the other secret key to success at Butler and Harber is the family's dedication to make sure that the business is a success so that it may be passed on to the next generation, she said.